Profile
Junior Full-Stack Developer
---
About me
I am passionate about technology. I am a junior developer with a fair good knowledge of front-end techniques. I strive for quality while maintaining structure and order. I love spending time on fixing little details and optimizing web apps. I am a team-player and love to work with others, as you'll learn very quickly.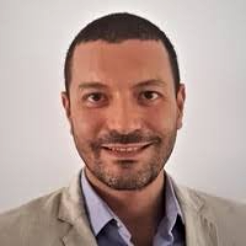 Details
Name:
Ghidon Fadlun
Age:
42 years
Location:
Rehovot, Israel, Earth
Experience
"Good always wins, Evil never dies."
- Ghidon Fadlun, roleplaying, age 17
---
Educations
ITC - Israel
Feb 2020 - Sep 2020
Course - Full-Stack Developer ITC is a professional Boot-camp in Tel Aviv which trains Junior Full-Stack Developers who wish to launch a new career as data-oriented programmers in the hi-tech industry. ITC
Università degli studi di Roma "La Sapienza"
Oct 1997 - Nov 2002
Bachelor - Clinic Psychology "La Sapienza" is the oldest University in Rome, Italy. The course is five years long with a specialization in Clinical Psychology. "La Sapienza"
---
Work experience
Rupert | Data Analist Platform Service
July 2020 - Sept 2020
Fulltime position - Full-Stack developer intern Internship at Rupert as a real industry hands-on experience at the end of the ITC course. As a developer at Rupert I built the End-to-End testing environment for their Data Analyst platform application and worked on various minor front-end tasks. Tel Aviv | https://hirupert.com
MonetizeLab
Oct 2017 - Jun 2019
Fulltime position - Marketing Project Manager Project Marketing Manager responsible for email marketing strategy, coordinating the design, UX/UI, translation and content for marketing tools such as websites, emails and landing pages. MonetizeLab is a Lead Generation Startup in Tel Aviv. Tel Aviv | https://www.monetizelab.com/
Rushmore Marketing
Mar 2014 - Jul 2017
Fulltime position - Marketing and Communication Director As the department director, I was responsible for the content, translation, SEO, design, UX/UI, marketing strategy and third party client integration for ten different brands at Rushmore Marketing, a Global digital Company involved in financial investments market. Tel Aviv
CG solutions
Mar 2012 - Dec 2013
Fulltime position - Project Manager I was Director of Customer Support for four months before starting my Career as Project Manager. I managed the Integration of third party technologies for the Sales and Marketing department, coordinating the efforts of the R&D, IT and Marketing department. Tel Aviv | https://cg.solutions/
Abilities
"If you don't change anything, nothing changes."
- Ghidon Fadlun, overthinking, age 20
---
Skills
Bootstrap Framework

Flexbox

CSS(3)

HTML(5)

Javascript

JSON

XML

React.js

MongoDB

SEO

Python
---
Languages
Italian (Mother tongue)

English (professional)
Hebrew (Fluent)

Spanish (Bastante bien)
---
Tools
Adobe Illustrator

Visual Studio Code

Figma

MS Office
Atlassian / Jira

Git / GitLab

FileZilla
Projects
"Even I could make a better Star Wars movie than this..."
- Ghidon Fadlun, after watching Episode 8, almost 40 years old
---